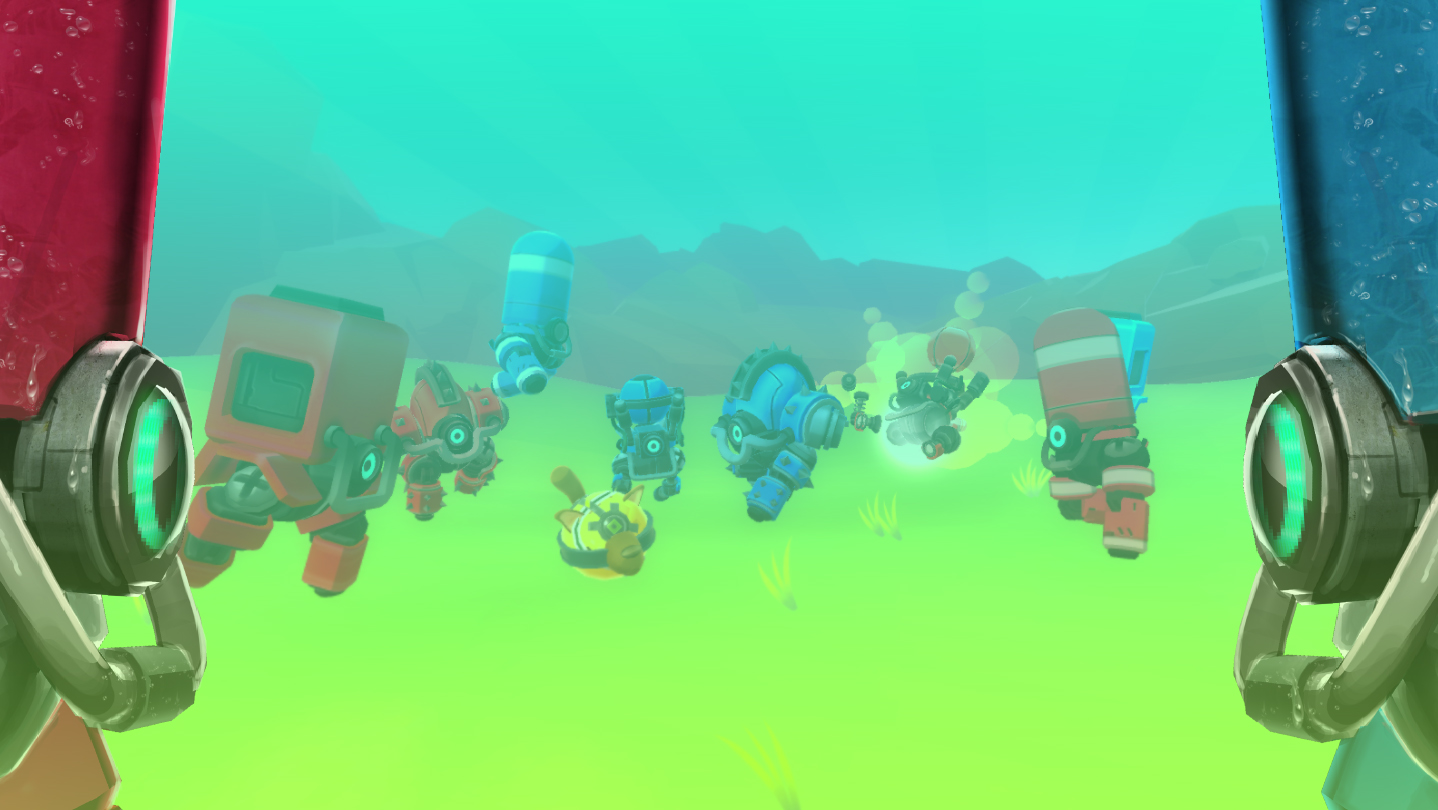 Real Winners: Victoryball
Real Winners is out!
Holy cow, we actually did it!? After three years (...or maybe four, who's counting?) of working on nights and weekends, we've finally set our baby loose! Real Winners: Victoryball started after one of Chicago's famous Bit Bash games festivals, where Majdi (designer) approached Kevin (programmer) and said they should make good on their promise to work together. We agreed we should try to get a game into the next Bit Bash event. Soon thereafter, our humble ode to the great sport that is Calvinball started taking shape, and once Jordan (artist) agreed to join then we really started to have a game!

We began prototyping and throwing a bunch of ideas back and forth and got a very basic "sports" game up and running, with the ability to greatly alter how the rules of the game behaved on-the-fly! Thanks to the amazing Chris and Hollie Figueroa we were able to get a super early chance to test our mettle against the crowds of PAX East, in Boston! We had been in development for a very brief time and it turns out that play-testing a 4+ player local multiplayer game with just three people becomes pretty difficult pretty quickly (but I'll save that for the retro!)
Never the less: people enjoyed it!

The menu looks a lot different, now
It wasn't quite the next Bit Bash, but we were able to land a spot at the 2016 "Glitch Fest" bitbash, where we were happy to be put on display next to our older-sister game, Chris Wade's Sausage Sports Club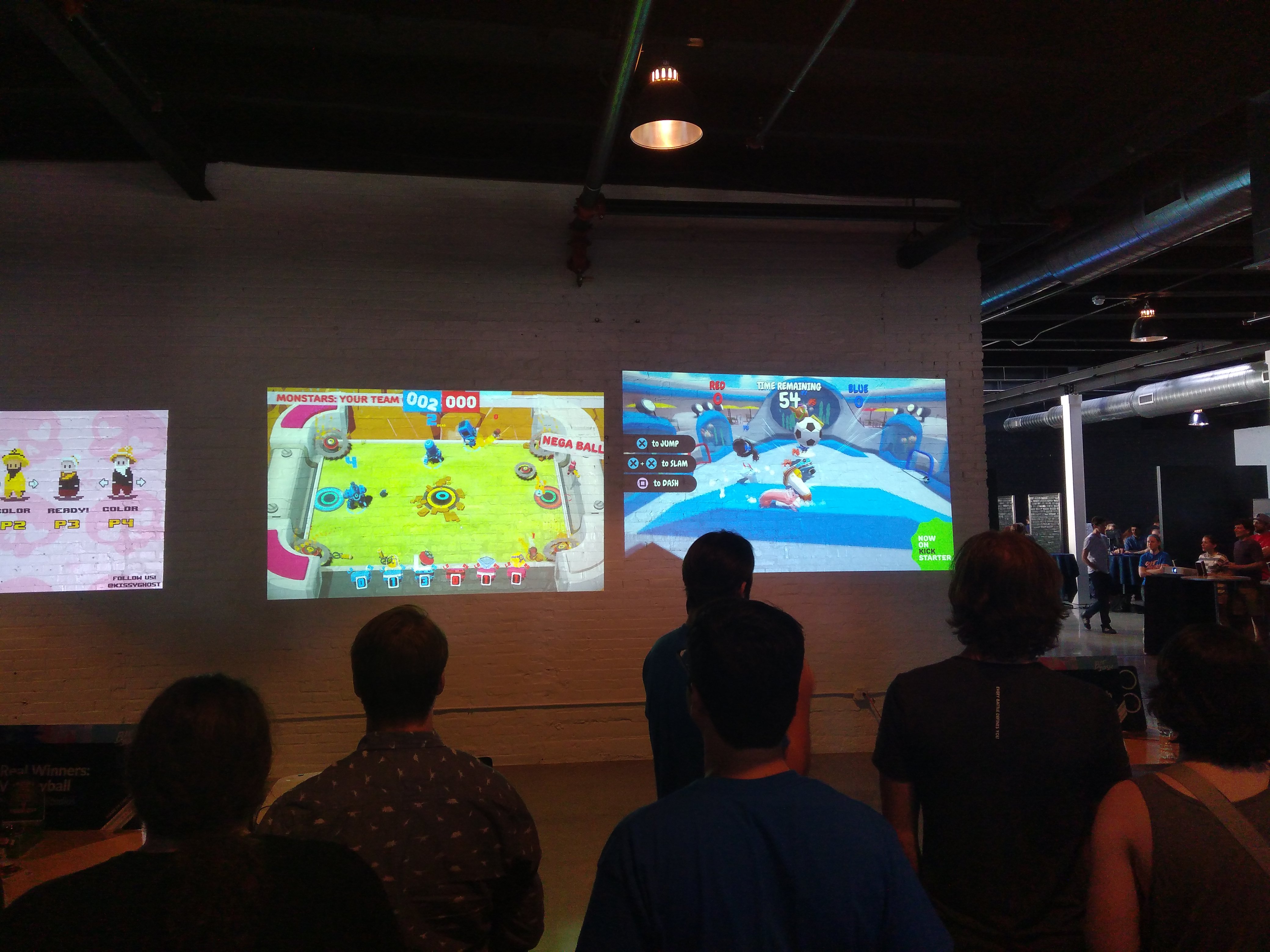 Walls are a really great texture for projected games, it turns out
With our initial goal accomplished we figured the only thing left to do was... finish the game and release it? As it is with most projects, however, that's much easier said than done.
All three of us have full-time jobs, and we've endured some significant life events between the start of this project and today, including fatherhood! It's been a long and winding road that's mostly been full of goofy jokes and shared excitement. We've learned a great deal and hope to keep getting to work to bring you more silly and utterly fun games - and in the meantime, we really hope you enjoy our chaotic robotic bonanza!

Files
real-winners-victoryball-osx-universal.zip
159 MB
Version 1.0.2
Oct 02, 2018
real-winners-victoryball-win-32.zip
142 MB
Version 1.0.2
Oct 02, 2018
real-winners-victoryball-win-64.zip
144 MB
Version 1.0.2
Oct 02, 2018
Get Real Winners: Victoryball